Pallet line for hinges for dishwasher (variable fulcrum)
Field of application:
Household appliances
Assemblied products:
Hinges for dishwasher (variable fulcrum)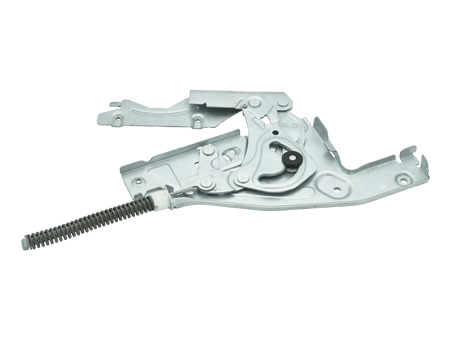 Features
A system well suited for handling large workpieces. At times, we've been asked to maintain confidentiality regarding information received and customer products still in research/patenting phase.
Other products of the same sector
Any questions?
Ask our specialists!
At RCM, listening to the customer is a priority. Through conversations with technical and support personnel, we are able to identify the best solutions.
Contact us if you have any questions or if you simply want to learn more about our assembly machines.
ARE YOU LOOKING FOR OTHER ASSEMBLY SOLUTIONS?
Discover the other products to assembly
Other applications of Pallet lines